Garden Designer – Janine Crimmins
Janine Crimmins Garden Design
We design traditional and elegant gardens with an emphasis on individual detail, craftsmanship and longevity.
Our garden design practice was established in 2001 and is based in Over Alderley, Cheshire. Janine works along side her husband, Andrew Loudon, and they have a small professional team of garden designers and craftspeople working on a range of lovely commissions from small urban gardens to large country estates.
The team offers a complete design and build service to ensure the plans are realised to the highest standard.
The practice is committed to designing and building gardens that stand the test of time both aesthetically and physically.
Janine also believes that a sense of place is a very important element of every project and the garden should complement the age and character of the client's home and the surrounding environment, both in the design style and the choice of materials.
Our style is infused with the traditions of the English country garden; formal layouts with vistas and focal points, soft and romantic planting schemes with a back bone of structure through topiary and hedges. We also adapt the principals of this traditional style to produce modern gardens for new homes and smaller urban spaces.
We work with a select pallet of materials, using stone sourced from the UK along with hand made clay bricks and detailed elements of pebble work and stone pitching. We work with craftsmen to produce bespoke oak garden joinery and metal work. We also source individual garden ornaments and furniture through reclamation yards and a network of high quality suppliers. We aim to use local products wherever possible to maintain the sense of place.
Janine and Andrew work closely together on all projects to ensure their clients receive the highest service and quality.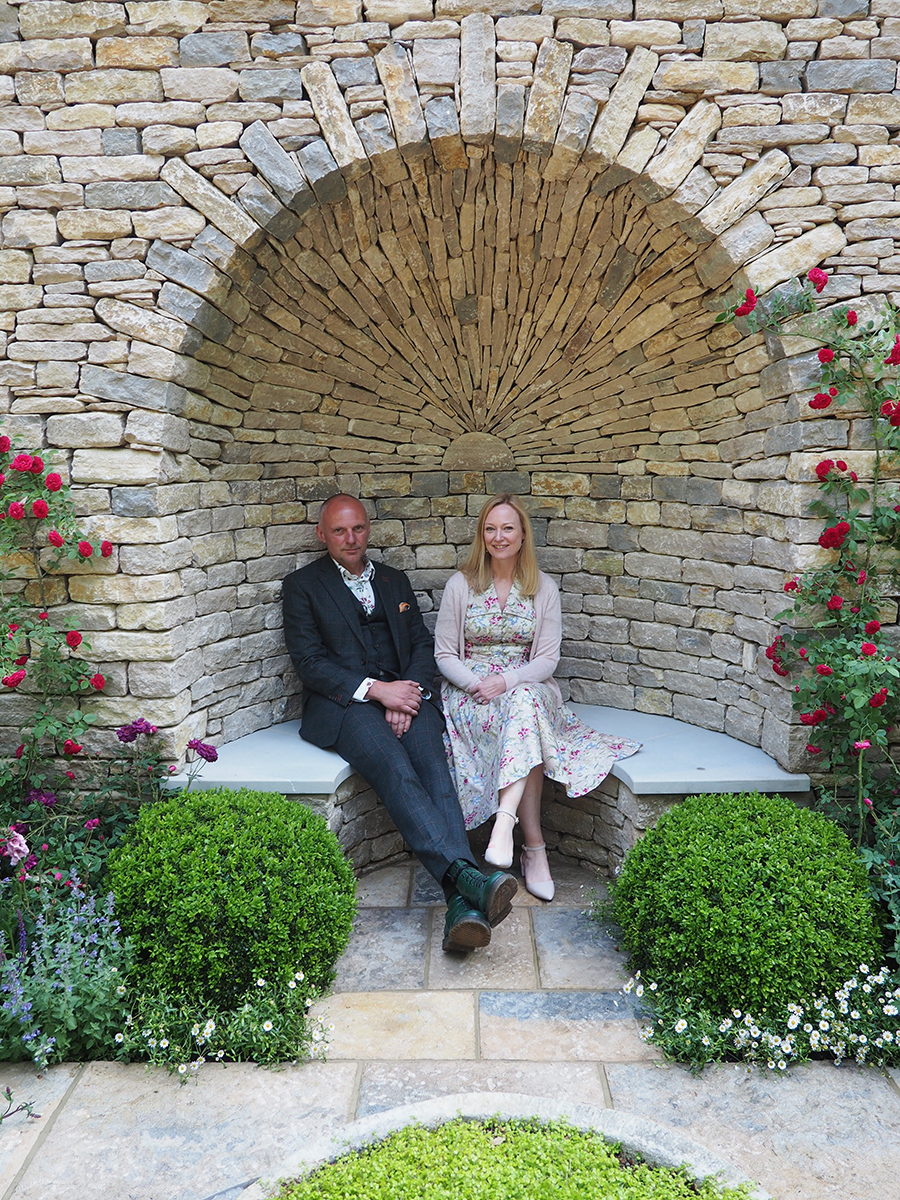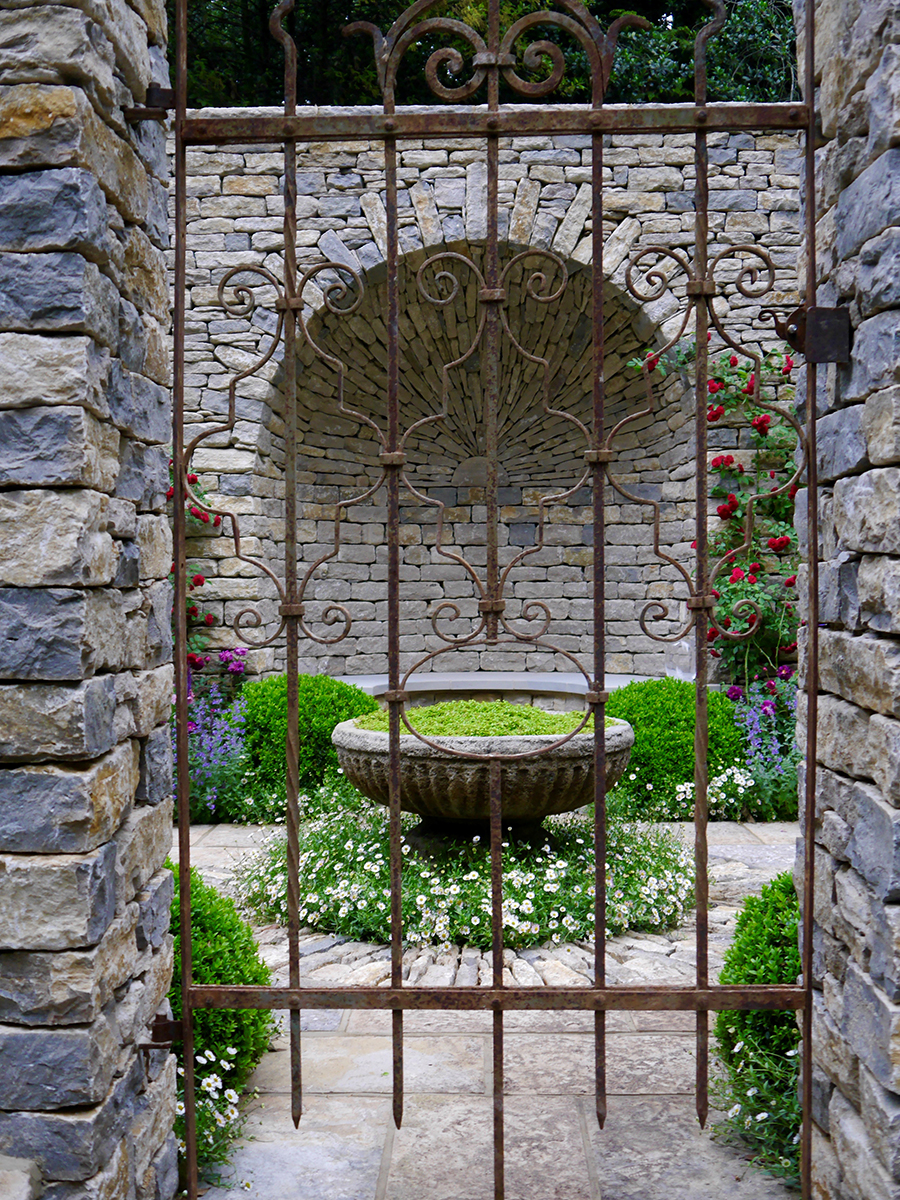 Janine oversees all aspects of the design process and produces all the hand drawn plans for the gardens the team creates. As the garden designer she works closely with the client to develop a garden that is individual to their lifestyle and their home.
Janine's love of art and design is reflected in the spaces she creates which have a strong sense of scale and proportion brought to life with beautiful planting schemes with a strong understanding of colour and texture.
Janine has spent time working in the wholesale nursery trade so has contacts with a network of suppliers providing high quality plant material to bring the gardens to life.
Andrew oversees the construction of the gardens with his team of skilled contractors. Andrew is a dry stone walling Master Craftsman with over 30 years of experience working with stone.
Andrew also has a love of art and design and this is reflected in the stone structures he creates and his attention to detail in all aspects of the build, from delicate pebble mosaics to large dry stone structures. For further details about Andrew please visit his website www.drystone-walling.co.uk
Both Janine and Andrew are passionate about creating beautiful gardens that will stand the test of time, growing and evolving as they age bringing years of enjoyment for their clients.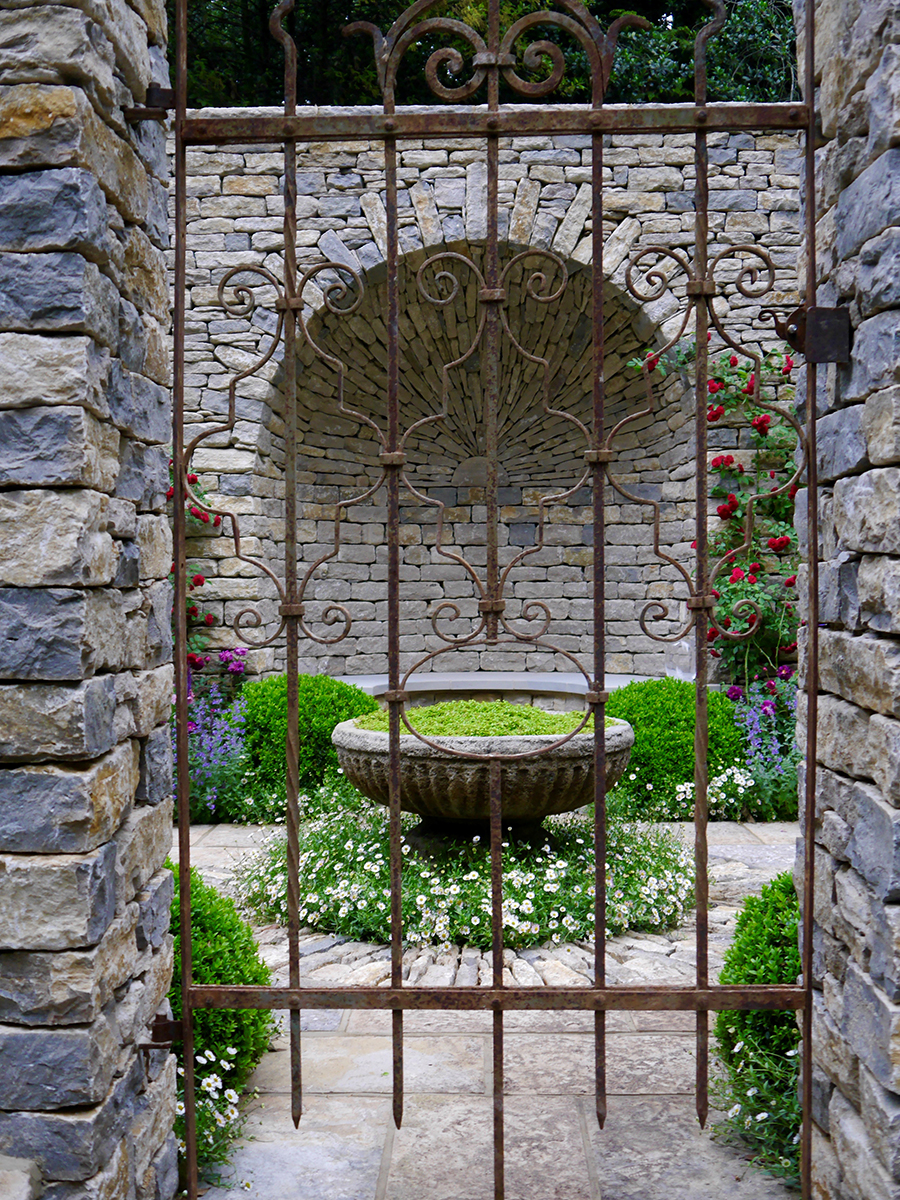 Janine and Andrew have won multiple awards both together and as individuals:
7 RHS Gold Medals
2 RHS Best in Show awards
People's Choice award at RHS Chelsea
Bali Principal Award Winner
3 Pinnacle Awards from The Dry Stone Walling Association